Visit Cotswolds
www.visitcotswolds.co.uk
E - enquiries@quinsolve.co.uk :: T - +44 (0)1295 770652 :: site by QuinSolve :: W - www.quinsolve.co.uk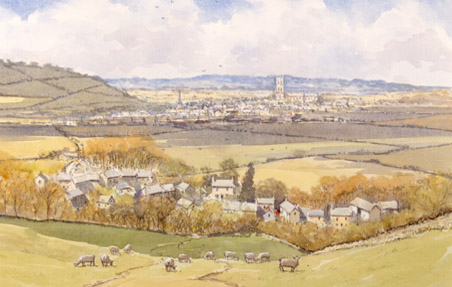 page heading
Malmesbury
Malmesbury is a special place, sacred and full of history.
For more than two and a half millennia successive generations have populated this hilltop which forms the centre of the community we now call Malmesbury.
The community was anciently the frontier of a kingdom. Tetbury, some five miles to the North, was in Mercia; Malmesbury, in Wessex (the West Saxon Kingdom), and for centuries animosity between the two towns was very real.
Today it heads the list of the oldest boroughs in England and has the pride of place in the Guinness Book of Records. Almost a thousand years ago it was to head the list of towns in Wiltshire in the Domesday Book.
The Market Cross was built at the end of the 15th Century and was, according to a quote of the time "a place for poor folkes to stand when the rain cometh." Today it remains one of the finest examples of its kind in England.
Further Cotswold Accommodation Choices
If you know the town or district where you will be staying, then please select from our towns listed. If you are happy to just be in the Cotswolds and you would like to see all of the accommodation on offer, then please select from the list below:
Further Cotswold Accommodation Choices
If you know the town or district where you will be staying, then please select from our towns listed. If you are happy to just be in the Cotswolds and you would like to see all of the accommodation on offer, then please select from the list below: