Visit Cotswolds
www.visitcotswolds.co.uk
E - enquiries@quinsolve.co.uk :: T - +44 (0)1295 770652 :: site by QuinSolve :: W - www.quinsolve.co.uk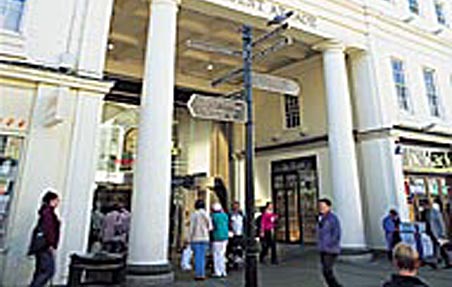 page heading
Gloucester
Gloucester, built on the site of the Roman city of Glevum, lies in the Severn Vale at the edge of the Cotswolds, eight miles south-west of Cheltenham Spa.
An important military site, chosen for its shallow crossing of the severn, a fort was built to hold back the Celts. Later becoming a central point for the Saxon empire, there is much history here with local excavations open to the public.
No visit to this glorious city would be complete without a trip to the Cathedral and the many museums, some of which are housed in the most inland port of England; Gloucester Docks.
Further Cotswold Accommodation Choices
If you know the town or district where you will be staying, then please select from our towns listed. If you are happy to just be in the Cotswolds and you would like to see all of the accommodation on offer, then please select from the list below:
Further Cotswold Accommodation Choices
If you know the town or district where you will be staying, then please select from our towns listed. If you are happy to just be in the Cotswolds and you would like to see all of the accommodation on offer, then please select from the list below: